This article will guide us with some easy steps on how to create a Division.
Note: Must log in as admin to be able to create a Division.
1. Go to Directory and then click on Divisions.
2. Next click on Create Division as shown in the screenshot.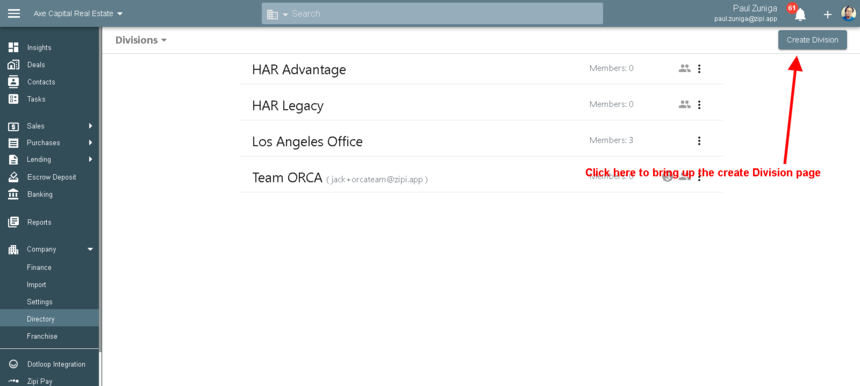 3. Setting up the Division details.
4. Division successfully created.